Our carbon emissions research review
In 2020, we undertook a review of the carbon footprint of dermatologic surgery which was published in the Australasian Journal of Dermatology (doi: 10.1111/ajd.13522) so that others could make use of it. This analysis has allowed us to identify where we can reduce the amount of carbon used in our clinic.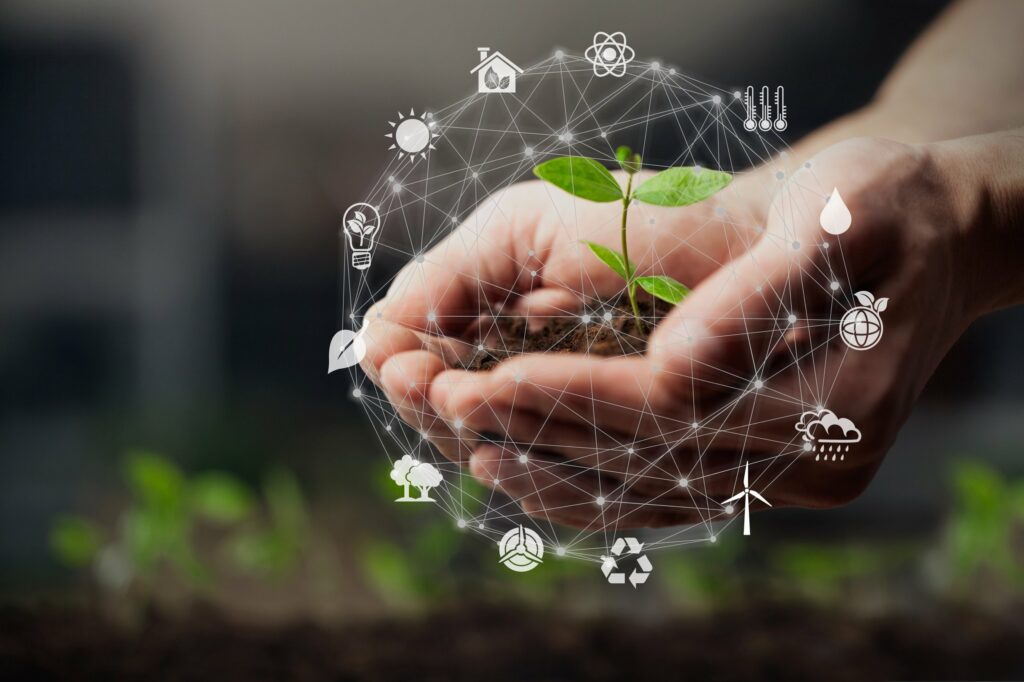 Note that this analysis was performed for a metropolitan skin cancer clinic in Australia. We have now adapted this to a clinic in Auckland, New Zealand. Due to the higher renewable energy mix and more abundant water resources in New Zealand, the carbon emissions from skin cancer surgery are lower in New Zealand.
Summary of our findings
Healthcare is estimated to make up about 7% of total greenhouse gas emissions (CO2e). New Zealand has one of the highest rates of skin cancer in the world, however, there is limited information available about the impact of treating skin cancers in New Zealand. Skin cancer rates are increasing in this country so it is important to do our part to limit the amount of carbon emissions.
We all have a responsibility to help New Zealand meet its 2050 greenhouse gas emissions targets. So, we undertook a life cycle analysis of skin cancer surgery. Our estimate is that 1,948 tonnes of CO2e is produced from skin cancer surgery annually in New Zealand.
Carbon emissions graph for each component surgery

| | |
| --- | --- |
| Item | Emissions (kg of CO2e) |
| Transportation | 21.41 |
| Electricity | 0.65 |
| Water | 0.004 |
| Surgical instruments | 1.93 |
| Plastic | 0.65 |
| Cotton Guaze | 0.11 |
| Latex glove | 0.10 |
| Repackaging | 0.03 |
| Waste | -0.53 |
| Total | 24.35 |
Notes:
Transportation of patients and staff makes up the largest component of emissions. This highlights the importance of locating clinics near where patients live. Skin cancer care and surgery are not readily amenable to virtual encounters.
By convention methane capture from waste at refuse sites is accounted for as negative emissions.
The amount of carbon emissions used for water supply is quite variable and depends on how much water is sourced from the Waikato River which requires a lot more pumping. While we have used quantities from Watercare's 2021 report, this could vary from year to year.
Public hospitals and carbon emissons
It is interesting to compare the carbon emissions in a small private clinic and compare this to a public hospital. By far the largest contributor (88%) of carbon emissions comes from the transportation of patients and staff. Because hospitals are more centralised, we expect transportation emissions to be even higher compared to a community clinic. In a private clinic, we can strictly rationalise the instrument and consumable packs that are used to minimise waste. Public hospitals tend to be far less efficient here with surgical sets including far more instruments and consumable packs also including a lot more items. Hospitals also tend to produce a lot more waste.
We estimate public hospital emissions to be three times higher than a private clinic for the excision of a skin cancer.
References
Tan, E., & Lim, D. (2020). Carbon footprint of dermatologic surgery. Australasian Journal of Dermatology. doi: 10.1111/ajd.13522